RAPID BIKE > EVO
Rapid Bike EVO add-on module puts in your hands total control of fueling operations as it is directly connected to all stock injectors (up to eight) while managing the corresponding air/fuel ratio. In this way the injection values can be modified throughout the entire power delivery curve.
The ability to manage stock lambda sensor signal enables the exclusive auto-adaptive feature that constantly adjusts the fueling while riding the vehicle. The injection map becomes dynamic, in order to match the changing weather conditions and riding styles. This function is highly beneficial at low and medium rpm where the engine performance is limited due to the more and more restrictive anti-polluting regulations.
RAPID BIKE EVO Features:
Supporting our Quick-Shifters range of products to perform up-shifts or both up/down shifts. (Please contact us for the detailed applications list of the Auto-Blipper)
Multiple maps management using the specific handlebar switch to be purchased as a separate accessory (please check detailed application list for further information).
Raising RPM limiter (up to 1000 additional rpm).
Removing speed limiter (please check detailed applications list for the supported models).

For twin cylinders engine equipped with double lambda sensors, it is possible to develop a specific injection map as well as an auto-adaptive remapping setting specific for each cylinder.

Fully editable maps according to the engines specifications. Possibility to create:

One map per cylinder

One map per injector

Two maps for lower/upper injectors

One map per gear
Installing the YOUTUNE controller in combination with the EVO  module allows to activate two additional functions:
Engine Braking Management.
RPM control to set a rev-limiter to limit the speed according to the conditions.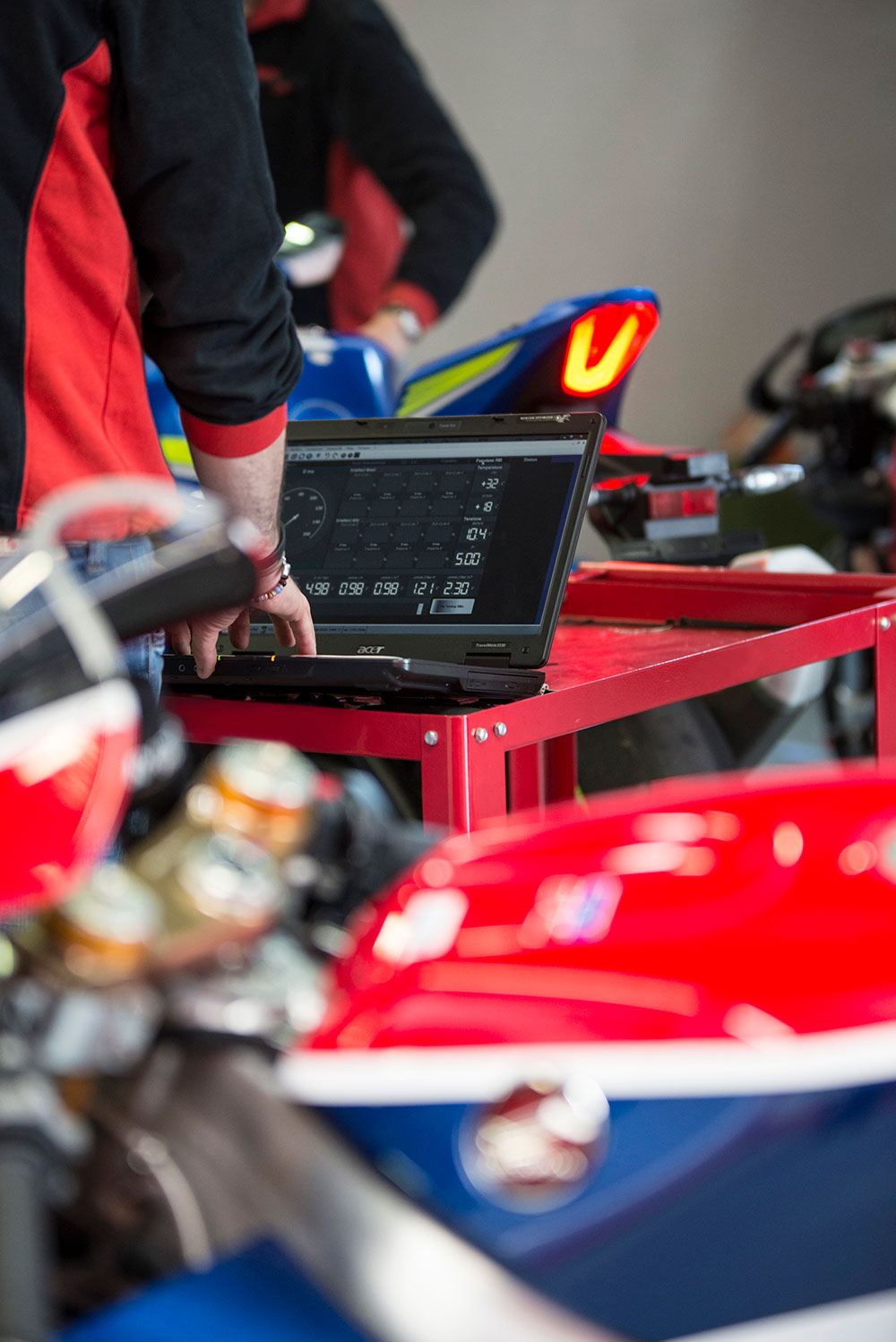 RAPID BIKE MASTER SOFTWARE FREE
You can always download a free version of our Rapid Bike Master software to make adjustments, troubleshooting, and to improve your bike's performance. This application is essential to properly configurate the Shift-Assist and to improve the throttle sensitivity. The software can also be used to make manual modifications to the maps and to the way the Auto-Adaptivity works.