RAPID BIKE SMART
New Rapid Bike SMART add-on fueling kit is specifically designed to improve the performance of the newest motorcycles equipped with highly sophisticated wide-band O2 sensors to comply with the latest European emission regulations.
This technology directly controls the O2 sensor signal in order to prompt the stock ECU into adopting a richer AFR over the entire power curve, with substantial benefits in terms of performance and overall engine running conditions.
Rapid Bike SMART technology introduces an innovative concept of software management with user-friendly parameters specifically designed to amplify or reduce the effects of the stock lambda sensor signal modification according to the throttle opening.
Product highlights
Compact dimensions for easy installation

Wireless communication via Bluetooth

Two simple steps to disable the module and bring back the motorcycle to stock configuration: a throttle openings sequence, or a digital switch available through the software

Equipped with status led for immediate connection check

Plug-and-play wiring harness separate from SMART add-on module (for different model applications)

Dedicated free software version for managing the effects of stock lambda sensors signal modulation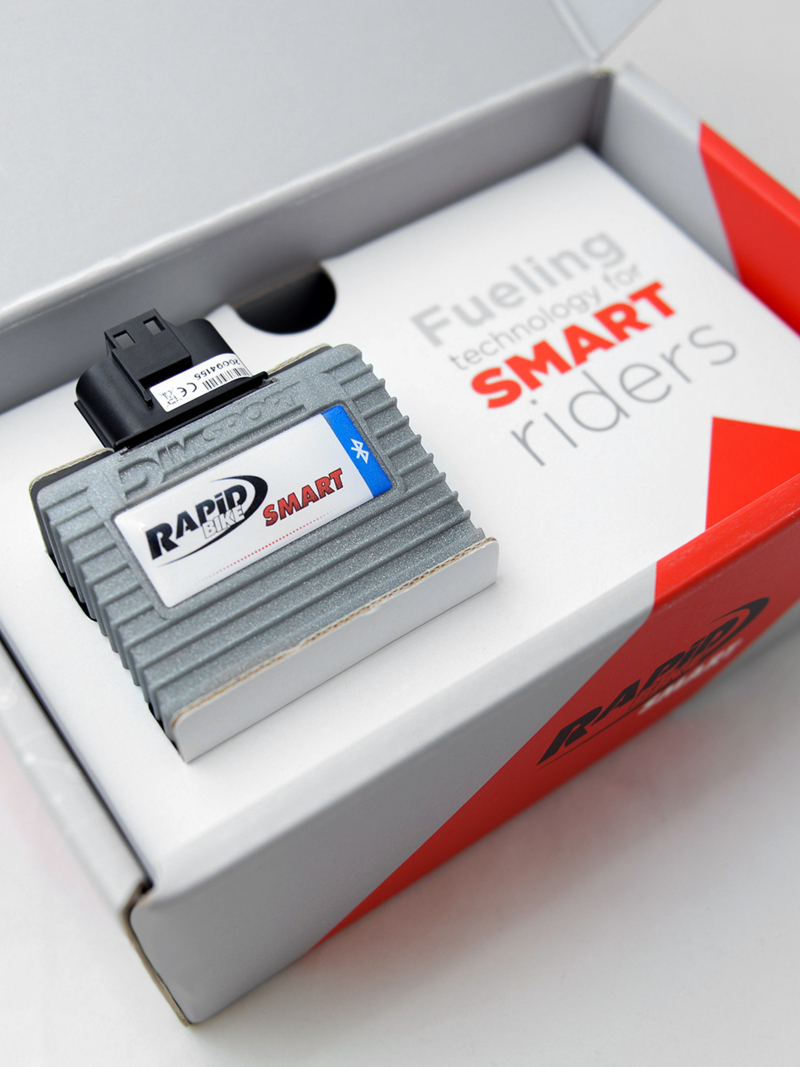 Fueling Technology for Smart Riders
The first of its kind, Rapid Bike Smart allows a revolutionary management of the O2 sensors to get an improvement in performance and drive-ability. In other words, it uses the devices responsible for the poor low revs fueling of Euro5 bikes and uses them to its advantage.